This was a fun project that we worked on with some great homeowners in Ramona! George and Faith L. had just moved into a new home, but unfortunately, the existing gate was falling apart. They searched online for a company that could build them a new custom gate and found Three Pines Wood Co. Even though our portfolio is filled with examples of interior furniture and built-ins, they correctly assumed that we would be able to help them out and craft the special wood gate they had in mind.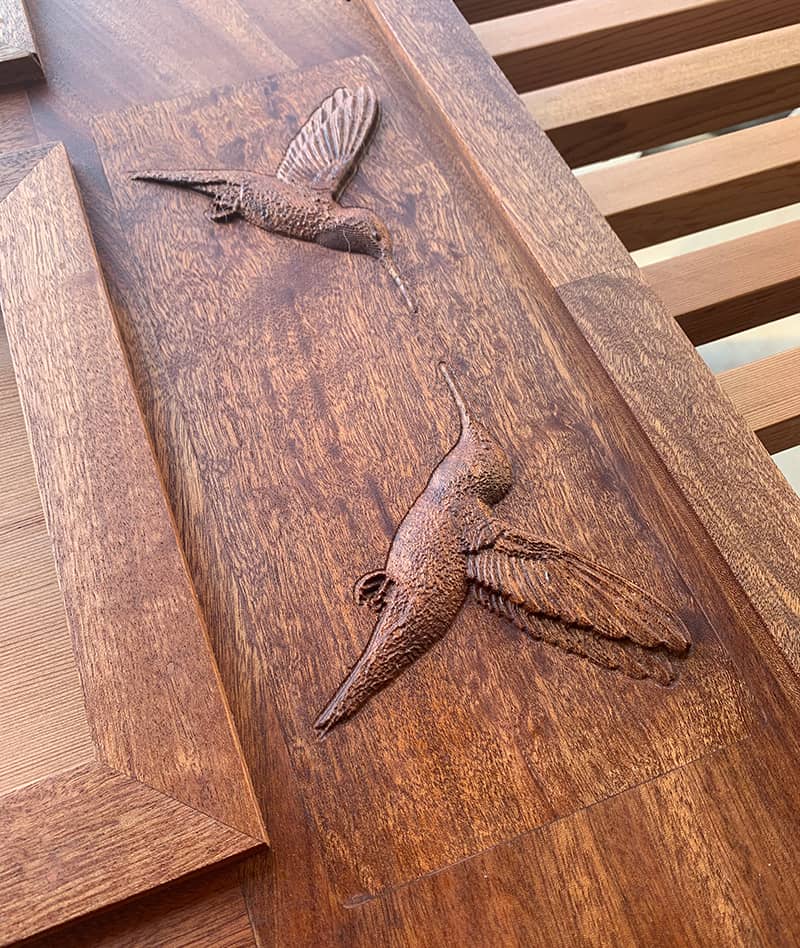 With much input from the homeowners, we designed and built this beautiful gate inspired by the Arts and Crafts style. It features a rounded top, a raised hummingbird design in the middle, and three panels on the bottom that feature more birds, as well as some tall grasses and flowers. The design is the same on both the front and back of the gate, making it an attractive statement piece whether you're coming or going. The final product can truly be considered a functional piece of art!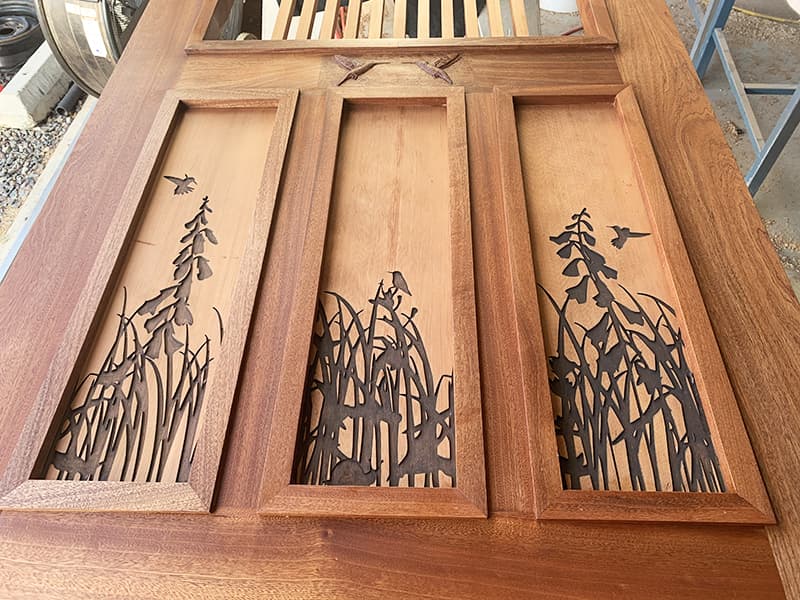 The homeowners wanted the gate to not only be beautiful, but also durable. The door frame is crafted from quarter sawn Sapele wood and the panels and upper slats were made using Western Cedar. Both of these woods were chosen for their ability to last in exterior environments. However, they were also selected because their contrasting tones helped the design of the gate to stand out and because they complement the surrounding wall colors and plants well. All of the wood is finished with Odie's Oil, which will preserve the wood and require minimal maintenance for the homeowners in the future. Unlike some other surface finishes, Odie's Oil will not peel from extended outdoor exposure.
The gate is also crafted using traditional, long-lasting, and very strong Mortise and Tenon joinery. You won't find this type of joinery from many woodworking companies these days because it takes more time to execute, but we believe it is well worth the effort for the strength and durability it provides.
Here is what the homeowners had to say about their new custom gate:
"We just love the gate Jack made for us! We looked all over for a custom-built gate to replace the broken one that came with our new house. It had to be custom built, as it was a custom fit originally. Jack was very patient in working with us—listening to our ideas, and then making suggestions about types of wood, overall design, and artistic carving ideas as well. It is so beautiful. It came out so much nicer than anything we saw done by any other builder. His work is truly a piece of art."

– George and Faith L., Ramona, CA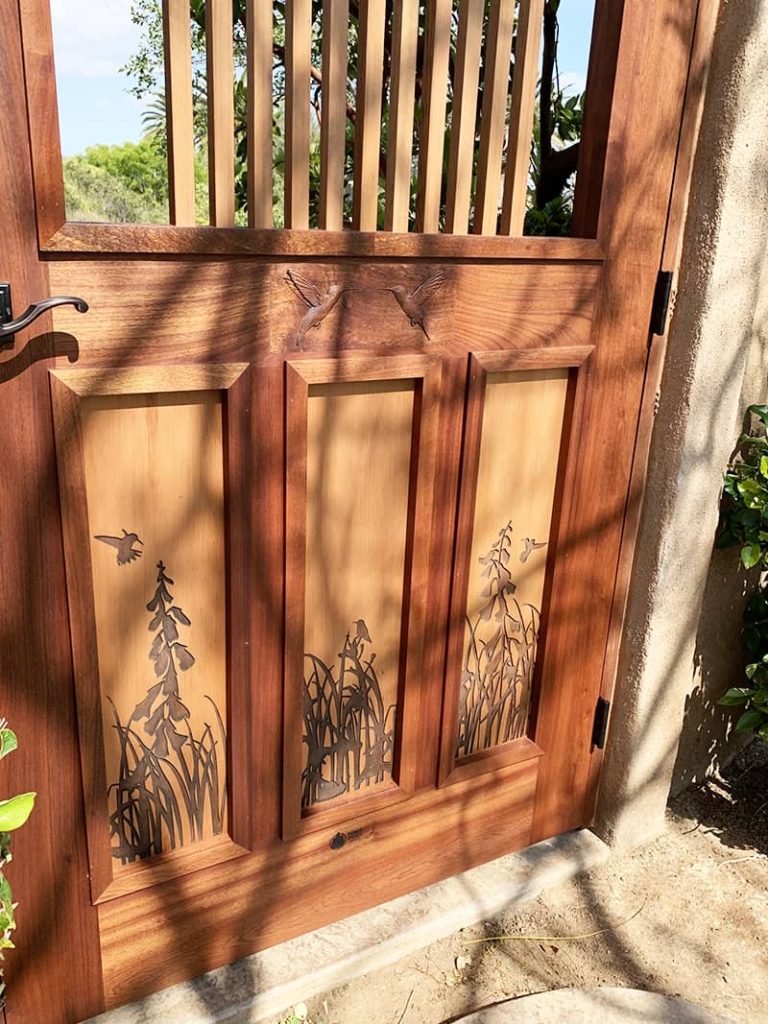 We are also really pleased with how this gate turned out. It is a perfect fit for the home, and we were thrilled to be able to create something beautiful, yet also functional.