Three Pines Wood Co. is excited to announce a recent award we received for one of our custom furniture pieces! A few months ago, we entered a one-of-a-kind piece in the prestigious 2023 New York Product Design competition, and we just found out that we won a Silver award! You can view our award page here: NY Product Design Awards Winner Profile: Three Pines Wood Co.
The New York Product Design Awards is a competition "honoring talented product designers, design teams, and manufacturers worldwide." They celebrate designs that are both "practical and ingenious" by giving out awards in a variety of categories, from electronic devices to sports goods to medical equipment. We were awarded Silver in the Storage and Display Furniture: Chest category. Entries were judged by a panel of 40 international jurors from a variety of creative backgrounds.
The custom furniture piece we entered was the same one we debuted at the Western Design Conference back in September: our Arts and Crafts-style blanket chest. We decided to enter this piece in the New York Product Design competition because it is one of the most detailed pieces we've ever made. We spent many, many hours getting the craftsmanship just right and perfecting every aspect of it. This is a truly special piece! While many of the other furniture pieces in the competition had a modern style to them, ours stood out as one with more traditional styling and craftsmanship.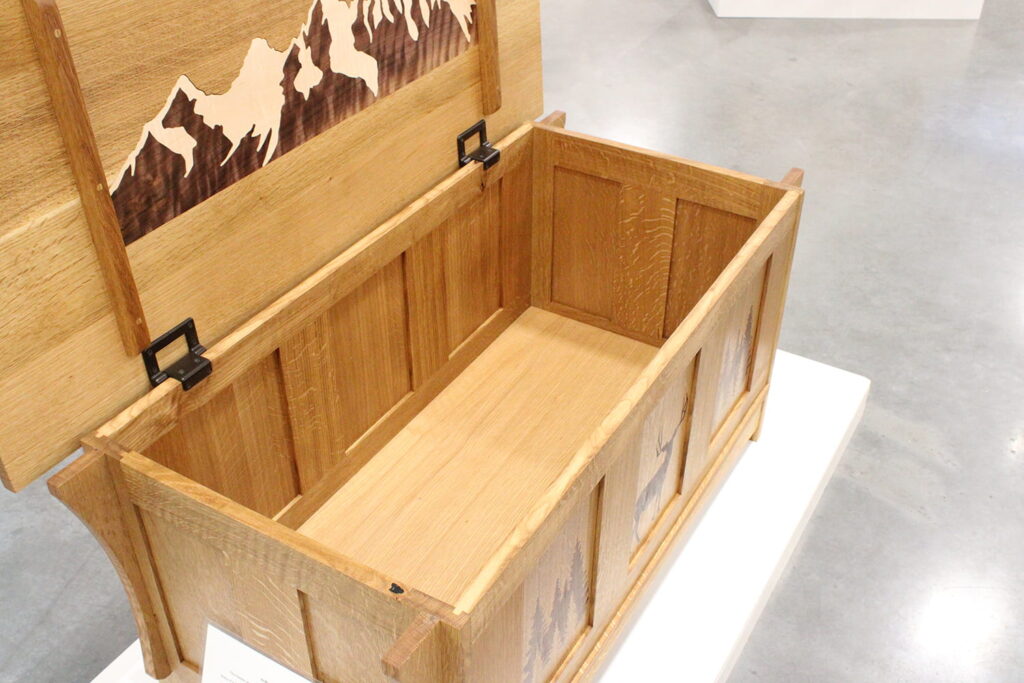 As one of the competition's winners, Three Pines will be interviewed for a feature in Muse.World, an international blog that focuses on creative inspiration. In addition, our winner's page will be displayed on the New York Design Awards website.
As custom furniture builders, usually the only people we are trying impress are our clients who commission the pieces we make, but it's also nice to get outside validation occasionally! We have received multiple awards over the years, but this is our first one from an international competition like this! We are deeply honored.
If you are looking to work with a designer and builder of quality custom furniture in San Diego, we would love to talk with you. We build wood furniture pieces of all types, in a variety of styles. Let us help you design the perfect piece for your specific home. If you already have a design in mind, we can make it come to life! Contact us today to get the process started or to get a quote.