In the world of custom furniture making, there are those who cling, almost religiously, to old-world techniques. They eschew any new methods that depart from those that have been used successfully for hundreds, or even thousands, of years. They use traditional tools and joinery to build heirloom-quality pieces that can be passed down to future generations.
Then, there are those custom furniture makers who embrace new technology. They are eager to find tools and methods that will make the process faster and easier. By doing so, they can still offer quality pieces, but often at a lower price point, making them affordable for more people.
It's rare to find a craftsman who uses both old and new methods, but that's what you'll find at Three Pines Wood Co. in Ramona.
Owner and head woodworker Jack Ward got his start in woodworking using traditional furniture building methods. He learned how to build sturdy drawers using dovetail joints and knows the advantages of using mortise and tenon joints. The furniture he makes is built to last and would likely gain the approval of any traditional furniture purist.
However, Jack also has a background in engineering and has an affinity for technology that can improve the way things are done. One of the tools he uses regularly at Three Pines Wood Co. is a CNC router. Jack worked with CNC machines in his engineering career for the production of things like medical devices and aerospace products, and he has been able to seamlessly integrate the CNC router into his woodworking.
At Three Pines Wood Co., the CNC router is used for several purposes. First of all, it can be used to create special joinery that holds the furniture together. In some instances, the CNC router can create more precise joints than hand tools could, making for stronger furniture with a cleaner look.
Second, Three Pines can use the CNC router to create all kinds of wood designs to give their customers the exact piece they were envisioning. For example, Three Pines recently completed an intricate wooden gate for a local customer using the CNC router.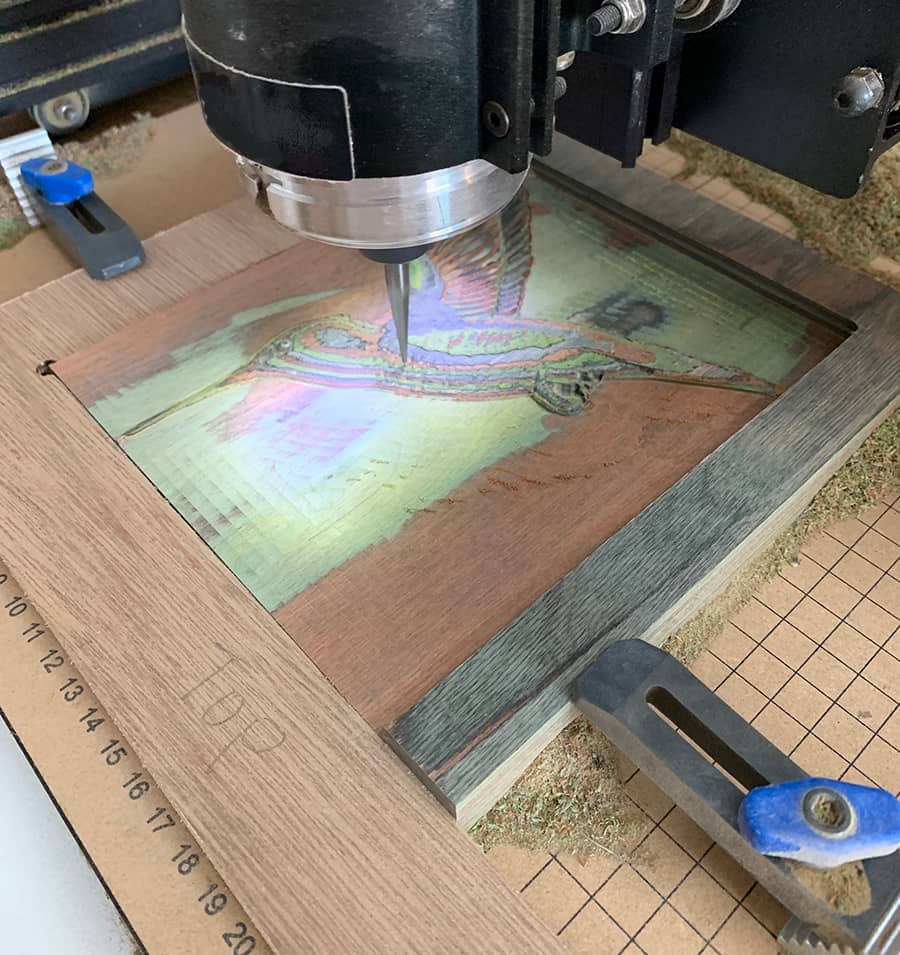 They also created a mountain themed welcome sign that was sold at a retail store in Julian, as well as other custom signs for customers throughout Ramona, Poway, and San Diego.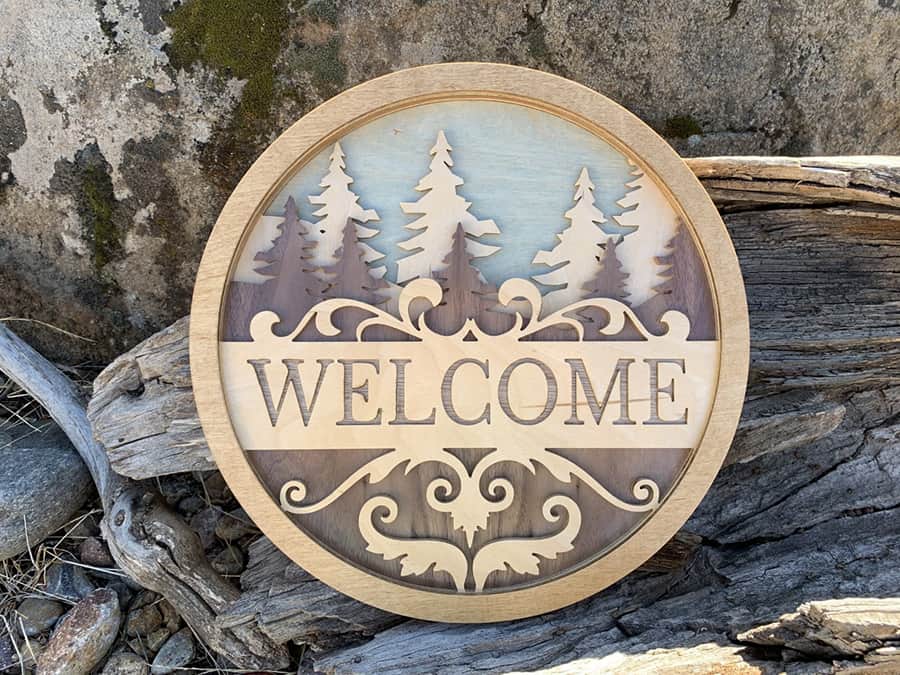 According to Jack, using technology is a great way to give customers exactly what they are wanting, without having to charge exorbitant prices that would be required if they were doing everything by hand. It really is the best of both worlds.
If you are looking for custom furniture of any type or style, contact us at Three Pines Wood Co. We can help you design a piece that will fit your space and aesthetic, and we can even provide you with a realistic 3D rendering before we begin building to make sure it's what you're envisioning.