At Three Pines Wood Co. we do our best to stay on top of the latest trends in interior design and furniture design. We want to be able to offer homeowners the items they're looking for to complete their homes, whether that's custom built-in pieces or custom furniture.
One item we're seeing a lot of lately in our research is custom dog kennels made to look like pieces of furniture.
At first glance, you see what looks like a quality console table or a buffet table, but upon closer inspection, you'll see that underneath the table is a comfy home for a dog or two.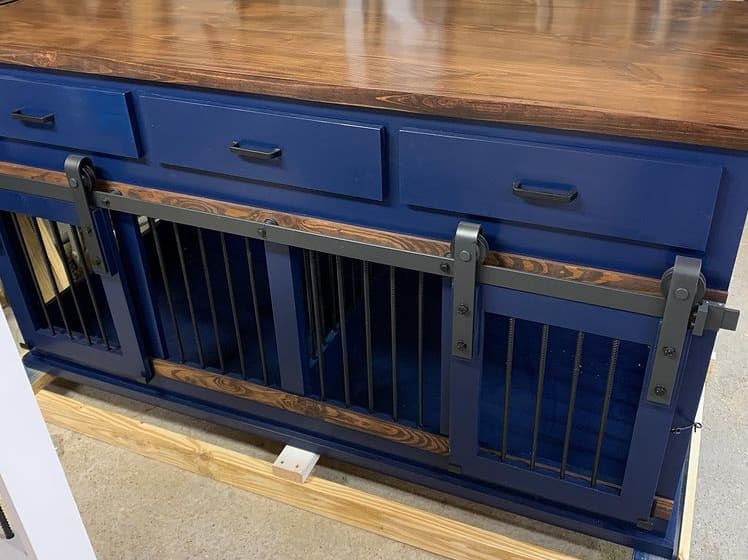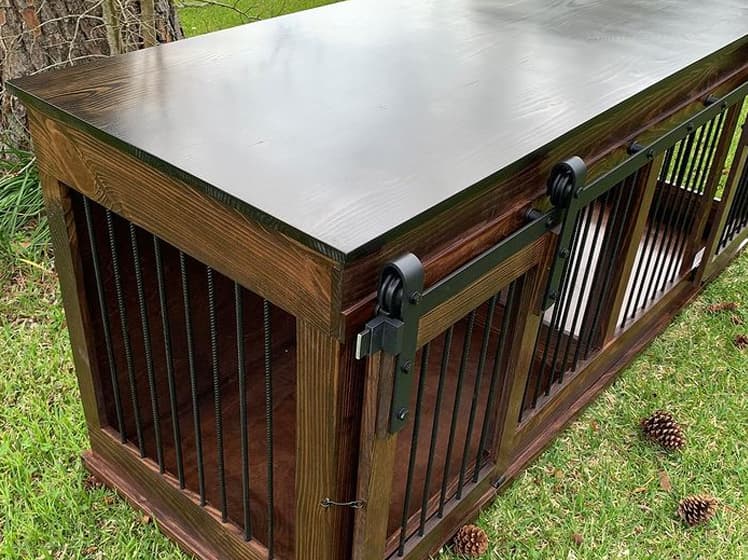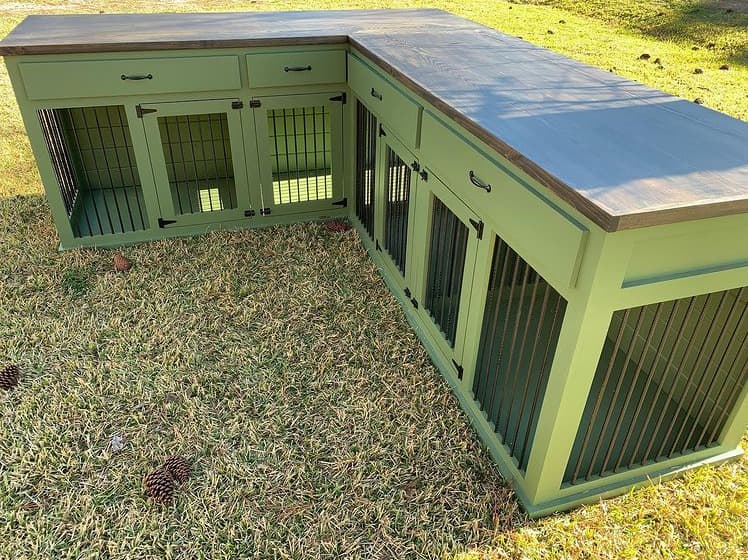 These custom dog kennels can be made from the same high-quality hardwood that we would use on any other piece of custom furniture we build, and when you have a custom piece built, it can be made to perfectly match the rest of the furniture in a room. It can be built for homes with a rustic farmhouse style or designed to fit in a more modern home. It can even have unique features like a live-edge top.
If you go into pet stores, many items designed for dogs are cheaply made out of poor-quality materials (often plastic). Most homeowners don't want these types of pieces in their homes because they detract from their décor. However, they still want their dogs nearby and they want them to be comfortable.
With custom dog kennels, dog owners can have the best of both worlds—an attractive, quality furniture piece that will add to their home's décor, as well as a comfortable place for their dogs to sleep and relax.
There are many examples of custom dog kennels online that you can look at for inspiration, but we can also help you design one that will look great in your specific home. We can make it to match your existing cabinetry or furniture or even build it into a nook or niche you may already have in your home.
If a custom dog kennel is something you are interested in for your Ramona or Poway home, contact us today. We can set up an appointment to meet with you and go over all of your requirements and design ideas for the perfect space for your furry friend. We can even offer a few ideas of our own and create a rendering for you, so you can get a good idea of what the piece will look like before it's built and have the opportunity to make any changes.