With more people working from home and students engaging in online and distance learning, the demand for desks in Ramona and Poway is at an all-time high! Popular styles of desks continue to be on backorder at many furniture stores, and people find themselves settling for a style or size that wasn't really what they were looking for, just so they could have something from which to work (other than their dining room table).
Here at Three Pines Wood Co., we have been getting many calls about custom and built-in desks from homeowners in Ramona and Poway. Since people are finding it difficult to find what they want in stores or online, they are turning to custom woodworking companies like ours.
The good news is, a custom woodworking company in Ramona can build you exactly what you want at a price that is comparable to some of the popular furniture companies, such as Pottery Barn or Restoration Hardware. The even better news is that the quality will be far superior to what you will find in most furniture stores!
At Three Pines Wood Co., we use only quality hardwoods on all of the furniture we build, as well as classic construction techniques, such as mortise and tenon joinery, and dowels. Our pieces are built to last. They are beautiful, but also meant to be used and enjoyed.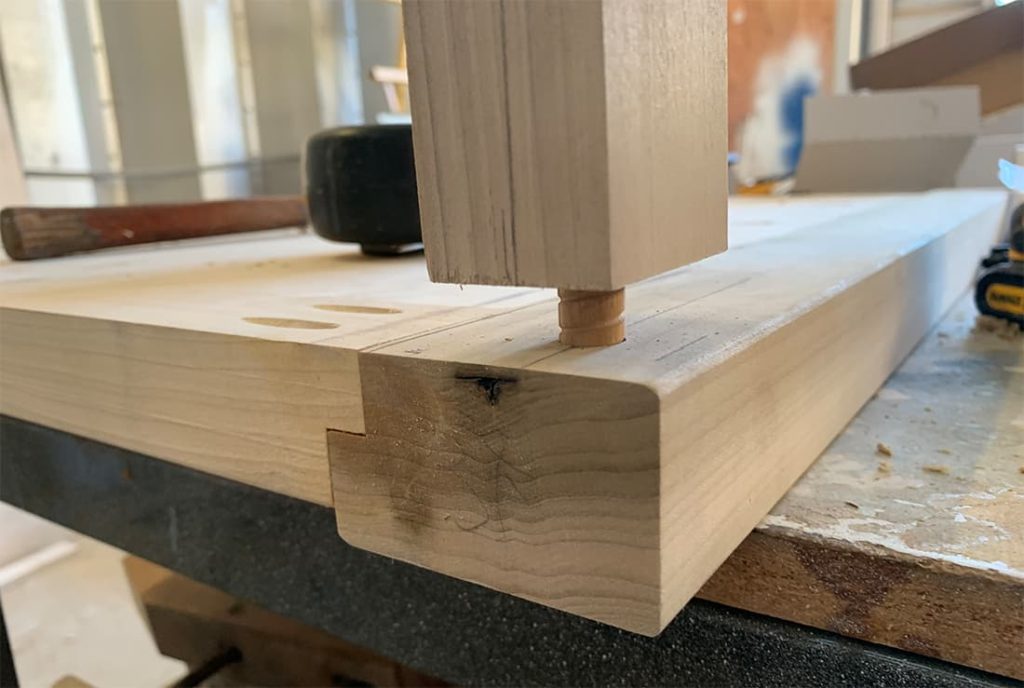 We recently built a custom desk in the modern farmhouse style for a customer in Ramona. She had been looking around for a while for the perfect desk for her home, and when she couldn't find what she wanted, she called us to talk about a custom option. We showed her examples of furniture in our Smith Farms style (our take on the modern farmhouse style), and it was exactly what she was looking for. We put together a CAD model of the desk, so she could get a good idea of what it would look like once it was built and make any changes to the design before we started building.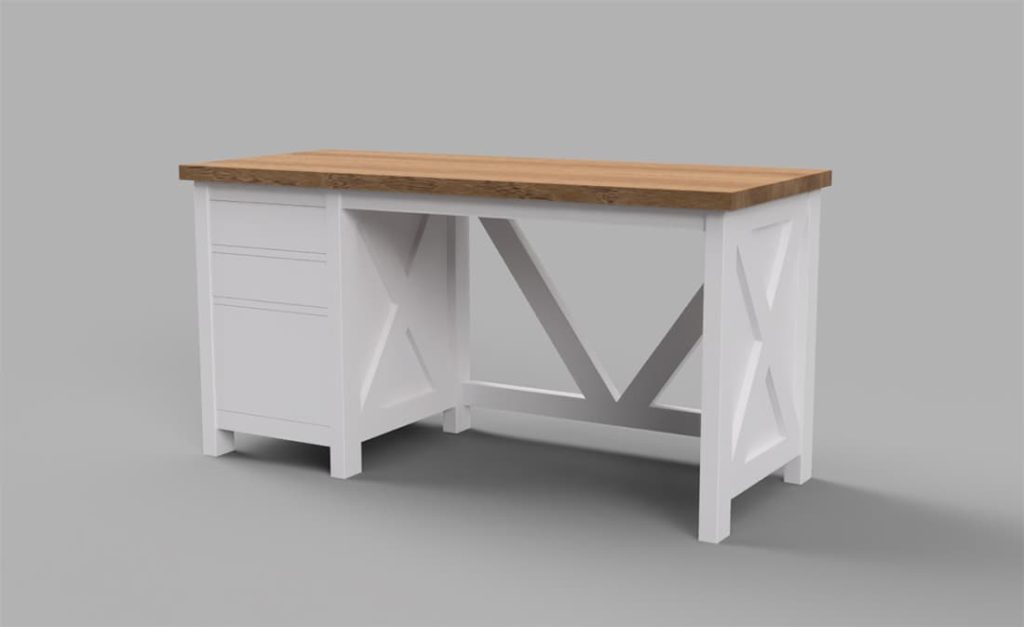 The sides of the desk have the classic X-brace that you often see on barn doors, giving it that farmhouse feel. The main portion of the desk will be finished in a tinted white lacquer and the top will be made from reclaimed oak barn wood.
The Smith Farms style of furniture is one of our signature styles at Three Pines Wood Co. Parts of the design are standardized, while others can be highly customized. For example, we can build the desktop out of various types of wood and stain it any color you want. It can be made from rustic reclaimed 300-year-old Black Oak, perfectly finished walnut, or anything in between.
If you're looking for a custom desk in Ramona or Poway that's proudly built in America from quality materials and using classic construction techniques, contact us at Three Pines Wood Co. We can design and build a custom piece for you that will beautifully complement the décor in your home and be rock solid enough for everyday use.